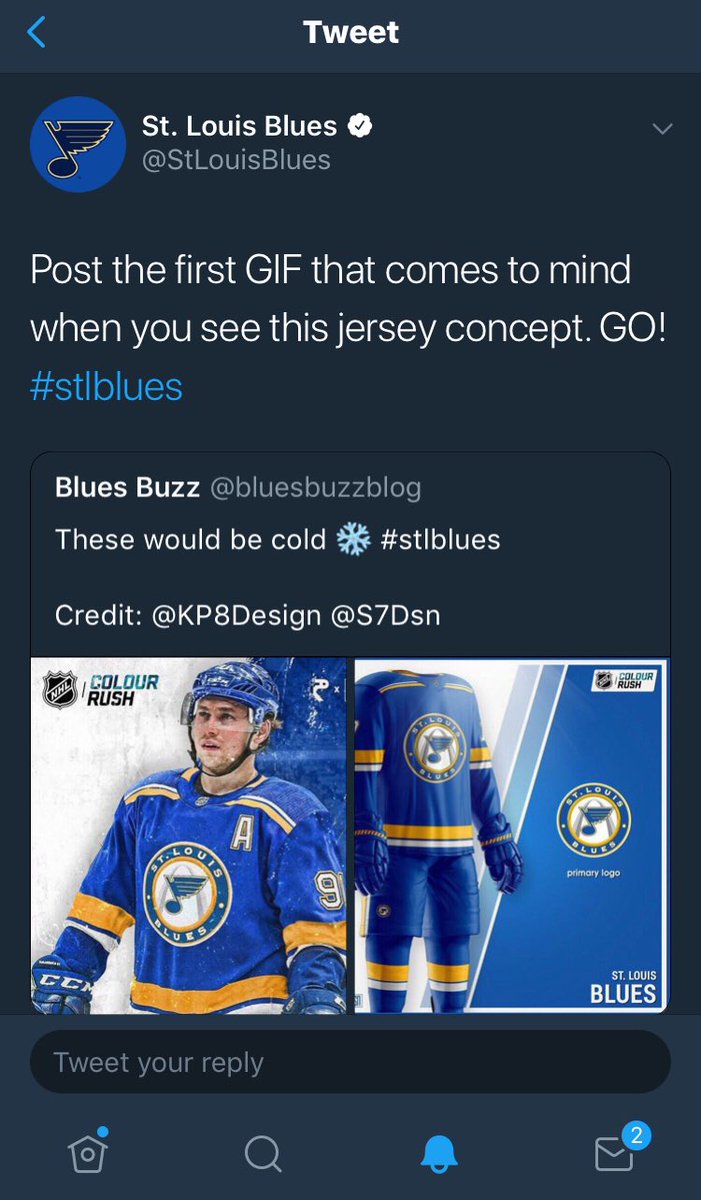 I love it when sports teams introduce new uniforms. In my opinion, this happens far too infrequently, especially in baseball. It's a classic sport, so MLB teams tend to stick with classic looks. But it's a shame.
Remember when the Cardinals introduced their Saturday retro jerseys? They're super sharp and I'd love to see them more. Farther back than that, remember when they introduced the Sunday navy caps with the single bird on the bat? That's one of the best caps in all of baseball. I'd love to see that as their full-time home cap. Actually, I'd like to see the Cardinals refresh their whole uniform set, but that's not gonna happen.
Back to hockey. When the Blues rolled out their navy roundel sweaters, I liked the design. But fans hold mixed opinions of it. Personally, they werne't my favorite – I preferred the home blues. Fan reaction much, much different when the Winter Classic uniforms were introduced. They looked good in pictures, but even better in person. And boy did they look stunning when the team skated onto the Busch Stadium ice in them for the first time.
I was thrilled that the Blues wore those several more times for the rest of the 2016/17 season. But then in 17/18, all NHL teams wore only homes and aways, due to Adidas becoming the uniform producer for all teams. All last year, we saw only the home blues and road whites. We've been hoping that for the 2018/19 season, the Blues will re-introduce the WC sweaters.
Now it seems the Blues will definitely roll out an alternative sweater at the icebreaker event later this month. We've seen some concepts on Twitter (my favorite is shown in the image above). This concept is a mix between the Winter Classic uniforms and the roundel alternative sweaters. I really like this concept, but from what I've read the final product will more resemble the Winter Classic sweaters. And I'm fine with that.