Embed from Getty Images
Last week, Colton Parayko signed a five-year, $27.5 million contract extension to remain with the St. Louis Blues. The signing meant he and the team avoided an arbitration hearing, and ensured he'd be a key part of the team's blueline for years to come.
My tendency with any Blues contract signing has usually been a reaction like the following: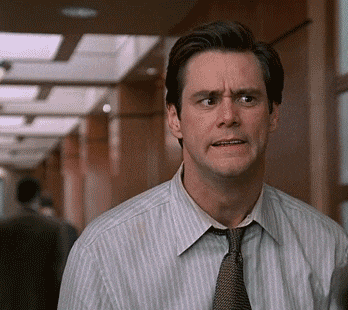 My expectations (and hopes) for each contract has been woefully under what they end up being. To  me, you should be able to get a 20-goal scorer for $3 mil/yr and a middle-pair defenseman for the same.
But earnings in the league continue to go up, as they always do, so in reality, Parayko's contract may actually be a good value. I went back and looked at some of the most recent signings of defensemen.
Last summer, Seth Jones signed a 6-yr, $32.4 million contract with the Columbus Blue Jackets. Jones scored 17 goals and 52 overall points in his first two seasons in the league. Like Parayko, he's big at 6'4. He rewarded the Jackets with a career high in points (42) last season.
Torey Krug, a Boston Bruin, also signed a contract in the summer of '16. His was 4 years with a total value of $21 million. He scored 44 points in the '15-16 season, a career high, prior to signing the contract.
This summer, Dmitry Orlov signed a 6-yr deal worth over $30 million. He puts up good points, but he doesn't have Parayko's size.
Of the 3 I mentioned, Parayko is the biggest. His size adds to his worth, since it's valued by clubs. And Parayko has shown smarts in using his size to full effect. He should score more goals as he continues to develop. Among Blues defensemen in the 2016-17 season, only Alex Pietrangelo put up more points (48), then Parayko (35).
As far as the AAV, $5.5 million seems like elite money. But the salary cap is now at $75 million, and $5.5 mil is far, far under the maximum salary a player can earn, which is $15 million. Mentally, I'm stuck in the time when Paul Kariya's $7 million/yr was pretty close to the league maximum.
Also contributing to my preconceived notions is the Jay Bouwmeester contract, which at $5 million plus is a lot of dough for a guy who contributed only 15 points last season. In his prime, he regularly notched 40-plus.
So do I think Parayko will be worth it? Yes, I do. He and Pietrangelo will be a solid 1-2 for a long time, allowing the Blues to develop such youngsters as Jake Walman, Vince Dunn, and Jordan Schmaltz in the years to come.
Thanks for reading.